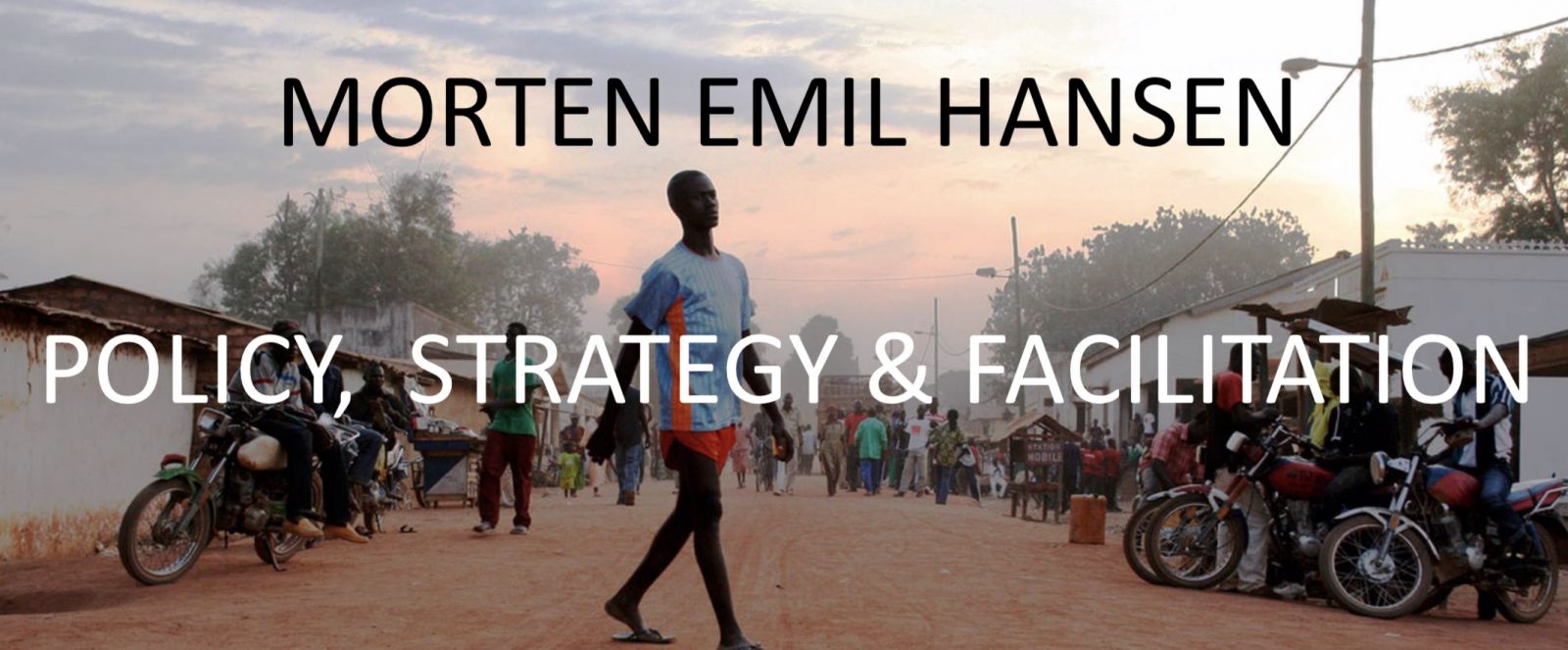 POLICY ADVICE
an independent consultancy company
managed
by Morten Emil Hansen - specializing in development policy,
change management, strategy and facilitation.
founded in 2012
in
Accra, Ghana (2012-2015), and since located in
Copenhagen,
Denmark
(2015-2018),
and now
based
in Addis Ababa, Ethiopia.
Clients: AIDS Fondet, Beyond2015, Bread for the World, CARE, CISU, Christian Aid, Church of Sweden, Concord Europe, Danida, Danish Institute for Human Rights, Diakonia, Disabled Peoples

Organisation Denmark

, FinnChurchAid, DanChurchAid, Globalt Fokus, Global Partnership for Education, HEKS, Oxfam IBIS, ICCO, Institute of Economic Affairs, KEPA, MS ActionAid, NGO-Forum, Norwegian Church Aid, ONE, Oxfam Int., Redd Barna Norge, Roskilde Festival, Tax Dialogue, Timbuktu Fund, World Best News & Danish 92-Group.